Meet The Legends

Want to know who the suites were named after at Legends of Cornerstone? Meet the 9 legendary Canadians who have made our world a greater place.
Margaret ATWOOD –
Writer
Margaret Eleanor ATWOOD, (born November 18th, 1939 in Ottawa, ON) is among the most prolific and celebrated contemporary writers in Canadian history. As a novelist, poet, and critic, known for both the quality and the quantity of her writing, she has published 14 novels, 9 short-story collections, 16 books of poetry, and 10 volumes of non-fiction that have garnered two Governor General's Awards, a Giller Prize, a Man Booker Prize and several other awards. Atwood's writing is noted for exploring issues of our time, such as gender, science, power, and truth in all their complexity, while capturing them in the satirical mode of the contemporary novel. Already considered one of Canada's highest-achieving authors, Margaret Atwood will undoubtedly continue to play a vital role in both Canadian and World literature.
[hcode_space padding_setting="1″ desktop_padding="padding-one"]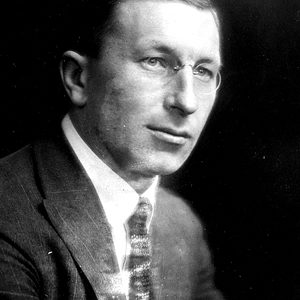 Sir Frederick BANTING –
Scientist
Sir Frederick Grant BANTING, (born November 14th, 1891 in Ottawa, ON) is the youngest man ever to receive the Nobel Prize in medicine for his co-discovery of insulin, and became a hero of the 1920s. Following the discovery of insulin, he became Canada's first professor of medical research at the University of Toronto. Insulin was immediately and spectacularly effective as a powerful lifesaving therapy for diabetes mellitus. Banting was also awarded a lifetime annuity by the Government of Canada, was appointed Canada's first professor of medical research at the University of Toronto, and was knighted in 1934.
[hcode_space padding_setting="1″ desktop_padding="padding-one"]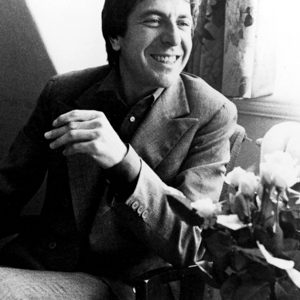 Leonard COHEN –
Artist
Leonard COHEN, (born November 21st, 1934 in Montreal, QC) is one of the most iconic Canadian artists of the 20th century. As one of Canada's most beloved poets and musicians, Cohen is considered by many as one of the greatest songwriters of all time. In his poetry, novels and music, he explored themes of love, loss, death, and his commitment to his art. As a poetic and unlikely pop star, his simple melodies were complimented by the intense depth of his lyrics. A Companion of the Order of Canada, he was inducted into the Canadian Music hall of Fame, the Rock and Roll Hall of fame and the Folk Music Walk of Fame. He also received the Glenn Gould Prize, 8 Juno awards, a Grammy Lifetime Achievement Award, and numerous other honours.
[hcode_space padding_setting="1″ desktop_padding="padding-one"]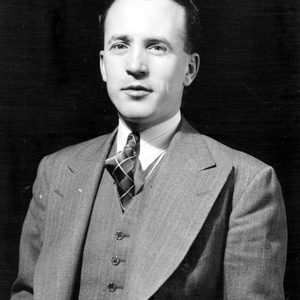 Tommy DOUGLAS –
Politician
Thomas Clement ("Tommy") DOUGLAS, (born October 20th, 1904 in Falkirk, Scotland) was the premier of Saskatchewan, the first leader of the New Democratic Party, a Baptist minister, and a politician. Douglas led the first socialist government elected in Canada and is recognized as the father of socialized medicine. He also helped establish democratic socialism in the mainstream of Canadian politics. Even though he did not realize his dream of a socialistic Canada, he and his team made a major influence on the government. Programs such as Medicare, a Canada-wide pension plan, and bargaining rights for civil servants were first advocated by Douglas and his party, and are now widely accepted in Canada.
[hcode_space padding_setting="1″ desktop_padding="padding-one"]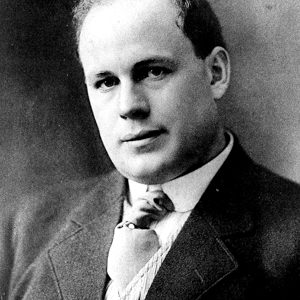 Timothy EATON –
Entrepreneur
Timothy EATON, (born March 1834 near Ballymena, Ireland) was a Canadian businessman who founded the T. Eaton Company Ltd., commonly known as Eaton's, one of the most important retail businesses in Canada's history which had a retail presence in every province. He introduced Canadians to the idea of cash sales and one fixed price, in contrast to the older credit, bargain and barter method. He displayed a sympathetic attitude towards his employees and improved their working environment by creating light and airy workspaces. The introduction of the Eaton catalogue in 1884 gave Canadians access to a variety of merchandise. At his death, Eaton employed over 9000 people in his offices, stores and factories.
[hcode_space padding_setting="1″ desktop_padding="padding-one"]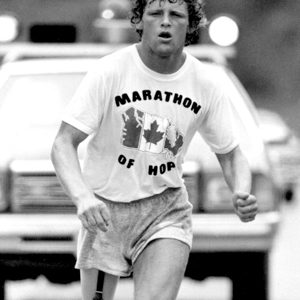 Terry FOX –
Athlete
Terry FOX, (born July 28th, 1958 in Winnipeg, MB) was an athlete, humanitarian, and cancer research activist who inspired the nation and world through his battle with cancer. After losing his right leg to cancer, Fox decided to run across Canada to raise awareness and funds for cancer research. Fox was the youngest person to be made a Companion of the Order of Canada, he was also named person of National Historic Significance by the Government of Canada, and was inducted into Canada's sports Hall of Fame. Millions of people around the world were inspired by his courage and determination, many of whom participate in the annual Terry Fox Run for Cancer Research.
[hcode_space padding_setting="1″ desktop_padding="padding-one"]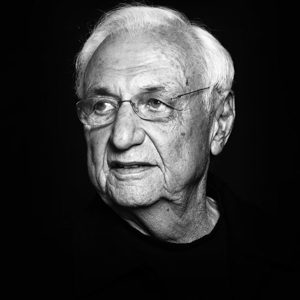 Frank GEHRY –
Architect
Frank Owen GEHRY (born February 28th, 1929 in Toronto, ON), was an architect and the winner of the prestigious Pritzker Architecture Prize, and Companion of the Order of Canada. Gehry has evolved into one of the most recognizable and publicly discussed architects in the world. He has produced public and private buildings in America, Europe and Asia. The century was capped with the naming of Gehry's Guggenheim Museum in Bilbao, Spain, as the building of the century.
[hcode_space padding_setting="1″ desktop_padding="padding-one"]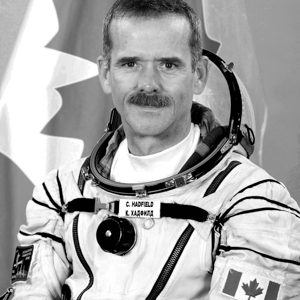 Chris HADFIELD –
Atronaut
Chris Austin HADFIELD, (born August 28th 1959 in Sarnia, ON) is a Canadian astronaut and military test pilot. After a distinguished career as a test pilot, Hadfield became an astronaut in 1992. Over the course of his professional career, he laid claim to a series of Canadian firsts: Hadfield became the first Canadian to be a space mission specialist, to operate the Canadarm in orbit, to do a spacewalk, and to command the International Space Station. He was also the first to record a music video in space – David Bowie's 'Space Oddity' – adding to his celebrity status.
[hcode_space padding_setting="1″ desktop_padding="padding-one"]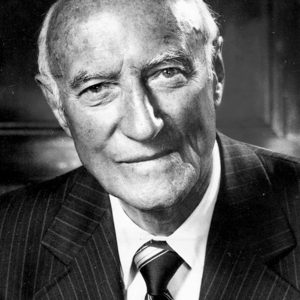 KC IRVING –
Entrepreneur
Kenneth Colin IRVING, (born March 14th, 1899 in Bouctouche, NB) was one of Canada's foremost entrepreneurs of the 20th century, and ranked as one of the world's leading industrialists. Founder of an empire that ranges from pulp and paper and oil refining to publishing and broadcasting, he has been named New Brunswick's first modern entrepreneurial industrialist. K. C. Irving's business began with a family sawmill in Bouctouche, N.B., in 1882. In 1989, he was made an Officer of the Order of Canada. At the age of 90, he was the 11th wealthiest man in the world with an estimated fortune of $10 billion. The Irving Group, controlled by the K. C. IRVING family, dominated 90% of English-language newspaper circulation in NB through New Brunswick News Inc.
[hcode_button button_style="style2″ hcode_button_preview_image="style2″ button_type="medium" button_text="url:http%3A%2F%2Fgeorgeon17.com%2Fgeorges-guide-to-17%2F|title:APPLY%20NOW||"]
[hcode_content_block hcode_block_premade_style="block-26″ hcode_block_preview_image="block-26″ hcode_block_title="Don't you want to be a legend?" hcode_block_subtitle_color="#000000″]
Register to become legendary.
[/hcode_content_block]
[hcode_popup popup_type="simple-ajax-popup-align-top" popup_preview_image="simple-ajax-popup-align-top" popup_button_config="url:http%3A%2F%2Flegendsofyyc.com%2Fportfolio%2Fregister%2F|title:Register||"][/hcode_popup]